About Yottabrick
Yottabrick is run by me, Ben Rogers, an AFOL wishing to spend my LEGO® budget more effectively, and extend my skills from my day job as a Web Developer on a personal project.
The Aim
To compare prices of LEGO Sets from websites across the Internet to help everyone find a LEGO® bargain!
To begin with prices are compared in the following countries:
In the future, I hope to prove price comparisons for other countries.
Please feel free to suggest any ideas, other shops to include or bugs to fix. Use the contact us page to let me know.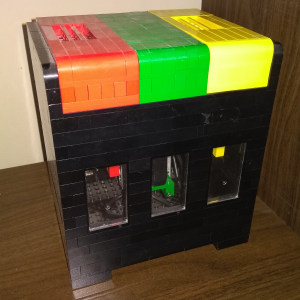 Behind The Scenes
A mixture of product feeds and web spidering is used to gather pricing information from both major and minor retailers.
Only some of this is provided by affiliate schemes. The only effect this has on the price comparisons is that when different shops are selling the same LEGO® set at the same price, the shop with an affiliate link may be shown higher in the list of prices.
The price comparisons also try to take into account any postage and packing costs. These extra costs are normally displayed by the selling price.
Technical Stuff
The processing behind Yottabrick initially started off by running on a pair of Raspberry PI 3 Model B's, housed in a custom built LEGO® case.
Now Digital Ocean is used for server hosting. Sign-up with them by using that link and you can get $100 free credit.
Built using open source software, including: